Tech Tuesday: Jing, My Favorite Screenshot Capture Tool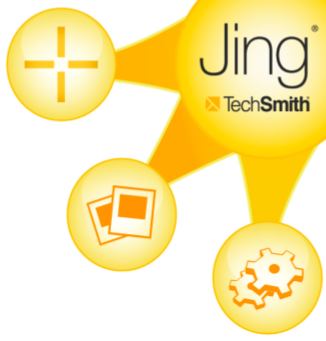 Well look at that, it's Tuesday already… and you know what that means!  Iiiiittttt's Tech Tuesday.  Today I'm sharing another one of my most-used web tools.  The tool is called Jing and it's used to capture what's on your screen.  I use it to take screen shots of what I'm working on or to turn a small section of my screen into an image file.  It's my go-to tool when I can't right click and save an image for some reason – Jing works in all situations and allows you to modify the size of the capture area as well.  Once captured, you can then save it to your hard drive or share it immediately on social media.
Jing also has a second useful function.  It can be used to create 5 minute videos of your screen activity.  This could come in handy if you're creating a short instructional video about how to use a web program or want to teach a relative how to use Facebook, for example.  Just hit record, go through a series of action onscreen, hit stop and share your video.  Perhaps that's what I love most – how SIMPLE this tool is to use.  And one other big bonus is that it's FREE.  That's all for today – hope you found this tool useful!