We are pleased to report that we made it (mostly unscathed) through the first 100 days with our little one.  We attribute our success to 1.) Our parents' assistance, 2.) Caffeine and 3.) These 5 Amazing Products.  I'm not one to keep great things a secret, so bookmark this link for the next time you need a baby shower gift.  Here we go, in no particular order…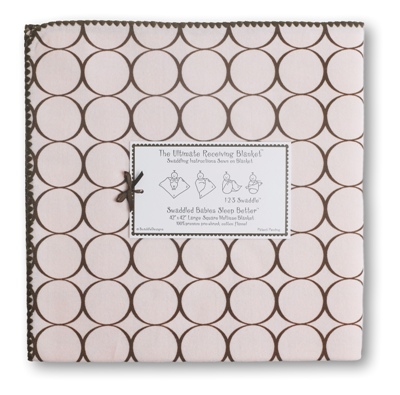 First, a receiving swaddle blanket by Swaddle Me Designs.  Our baby is a flailer and this was the only thing that kept her from whacking herself in the face and startling herself awake.  At first it felt cruel to put her in a straitjacket wrap, but as they say in "The Happiest Baby on the Block", for the first 3 months, it's all about recreating the womb (and in this case that tight feeling is soothing).  Now, mind you, this blanket is worthless if you don't perfect your swaddling technique.  We recommend having the nurse show you over and over again until you master it at the hospital.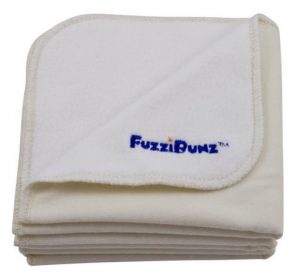 We originally bought these for cloth diapering but when we scrapped that our friend Christy showed us a second use for them – they are the PERFECT burp cloth/drool-cleaner-upper.  They're small and compact and the spit-up just blends right in.  They're soft and fuzzy too, so you can use them like a cloth napkin on baby and get up nice and close in her cracks and neck folds.  I'm sure they're great as cloth wipes too, we just can't vouch for that.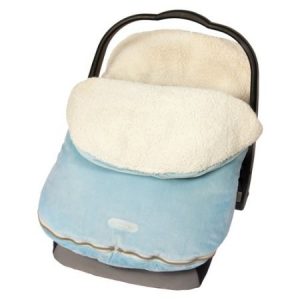 Next up is the BundleMe Car Seat Cover.  You may not know this, but you're no longer supposed to seatbelt a child in outerwear.  The solution: A BundleMe.  They come in an original (for winter temps) and LITE version for spring & fall.  We have one of each and L-O-V-E them to death.  I honestly don't know what we'd do without them.  They're a must buy in my mind.
The Lamaze High-Contrast Panda may seem out of place in this line-up but it's our go-to item when Nia is fussy.  The black and white is easy for her eyes to pick up, making it ideal for tracking.  The handle is narrow enough that she can grip it as well.  It's a rare moment when this toy is not hooked on her arm or being clutched in hand.  In my opinion, it's a perfect first toy for baby.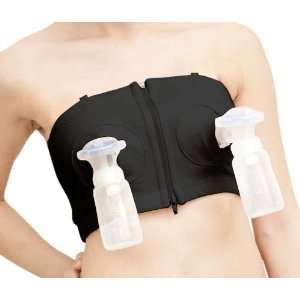 My final recommendation is for the breast feeders out there.  I was not a fan of pumping to begin with but this Hands-free bra by Simple Wishes made it much more bearable due to the fact that I could multi-task.  It has all sorts of straps and velcro to ensure that it'll fit your ever-changing breasts.  Two thumbs up for this product – I can't imagine nursing without it.
So there you have it folks, my top 5 recommendations.  Click on the pictures to take you to Amazon for purchasing.  If you feel up for it, please share your go-to products (with links, if possible) for those new moms who are trying to wade through the mess of baby products out there!