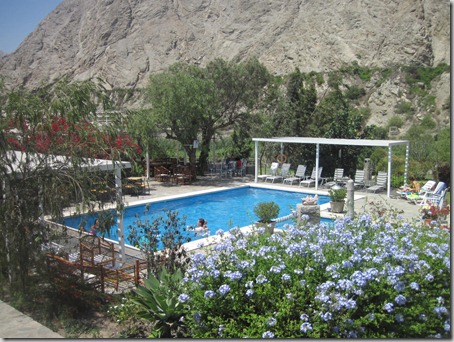 On President's Day Weekend we ventured 3 hours south on the Pan-America Highway to Lunahuana, a country-esque area know for its adventure sports.  It's located in the middle of a mountain valley with the Cañete river cutting through the center.  White-water rafting and kayaking are big there, as is 4-wheeling and zip-lining.  Since I know you're going to ask, we did none of those during our stay, although Nick has come here 3 times before for day trips to do white-water kayaking.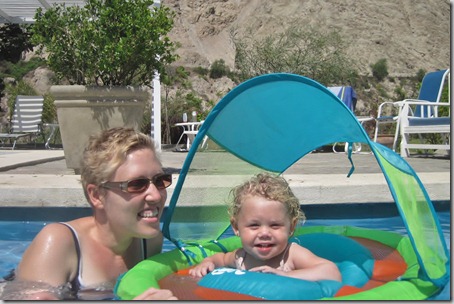 Ever since Jenna's visit in January, Nia's aversion to the water has ended (we are sooo grateful to Auntie Jenna!)  We spent much of our weekend in the pool, enjoying the mountain view as we soaked up the sun.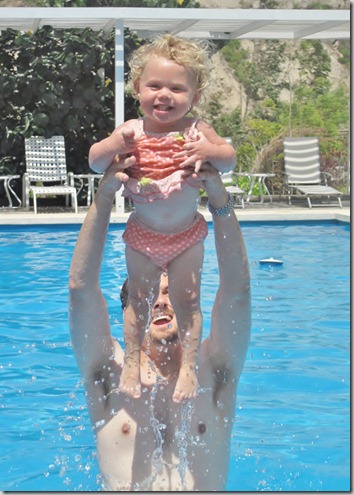 I was shocked by how bold Nia was in the water, given that she's been in a pool no more than 5 times.  She was eager to follow Dad into the deep end and even let him throw her a bit.  I can't tell you how happy this makes Nick, as he is a fish at heart.  Me, not so much, but I do hope it's a past-time they can enjoy together.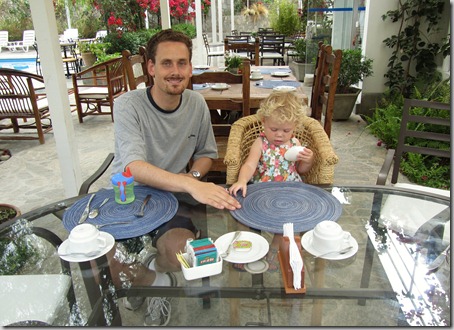 We stayed at Los Palomos Hotel, which was a charming family-run boutique hotel.  We felt so comfortable there that we inquired if they had someone on staff that could babysit so that we could enjoy an afternoon date.  2 hours later the cleaning lady showed up at our door to watch Nia and we were off!
We had heard amazing things about a place called Refugio de Santiago, which was also in Lunahuana.  I was expecting good, but this place was SENSATIONAL.  Everything was either grown on site or raised locally and wow could you tell it by the taste!  We shared an amazingly fresh salad and Nick tried duck with berry glaze and quinoa risotto, while I devoured trout medallions with a potato puree and vegetable side.  I am already dreaming about our return visit… I will not, however, be eating roast dog!  :)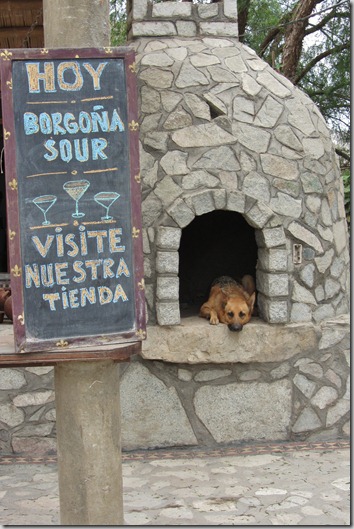 The best part of this weekend was all the relaxing we did as a family.  This collage captures the joy we found in the more mellow moments, which is a nice change-up from the chaos of Lima.