Hello blog readers- Sorry for the posting delay!  I have a good excuse – I was busy getting myself to Minnesota!  I'm getting settled in nicely now and enjoying spending time with my family before all the friend visits begin.  Before I start blogging about all my Minnesota activities, I wanted to make sure and get a post up about a fabulous event that took place with Friendship Home right before I left Manila.
My good friend Selina (pictured with me above) was kind enough to donate 30 tickets to the Philippines Premiere of Despicable Me!  It's a fancy-pants deal with appetizers, pictures with characters and of course, the screening!  As you might imagine, this was a big day for the kiddos.  No lie, some of them arrived 45 minutes ahead of our leave time because they just couldn't wait anymore.  Those of you who are familiar with "Filipino Time" know how absurd it is for any Filipino to show up on time, let alone early.  Gotta love that kind of enthusiasm!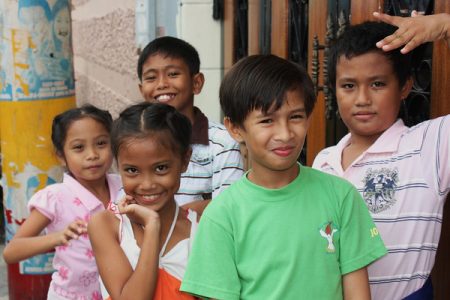 As I've mentioned before, this group of kids are all 12 year olds that live in the same neighborhood.  The Embassy volunteers go to Friendship Home each week on Wednesdays to teach the kids games, art and science and work on their English skills.  This is a very poor part of town and I delight in how appreciative they are of each little thing we plan.  The field trips we take them on are the equivalent of Christmas Morning to an American child – something rare and magical that only happens once or twice a year!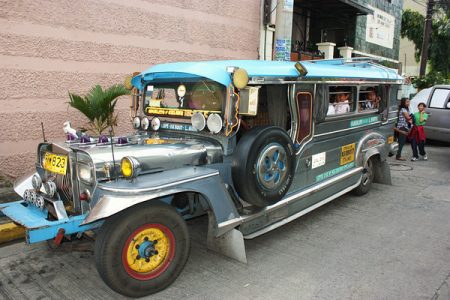 On to the event details!  The kid rode in style via a private Jeepney that a community member had loaned for the event.  Public jeepneys are the most common form of public transportation in the Philippines, by the way…. when we arrived at the Premiere, each child had their picture taken with 'The Minions'.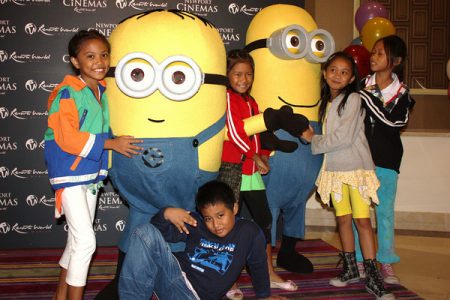 Then we proceeded inside to enjoy some appetizers and then a local TV station did an interview with me and a few of the kids about the experience.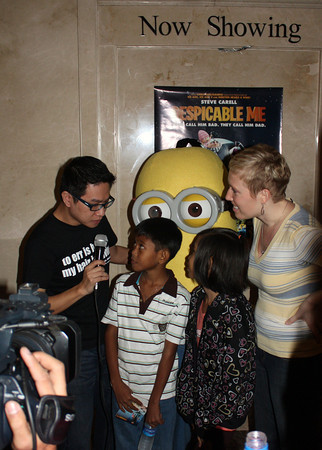 We then settled into our seats and tried on our 3D glasses.  The anticipation was building… honestly, I think the movie could have been the worst one ever made and they still would have had a blast.  Happily, it was actually a very good film, even for an adult to watch!  Check out the joy in these faces – life doesn't get much more enjoyable for me than this….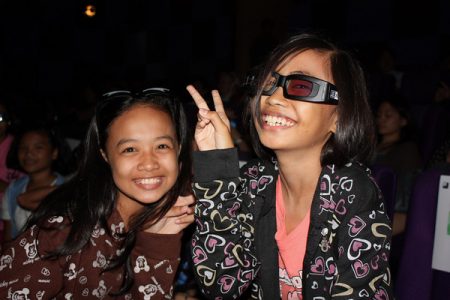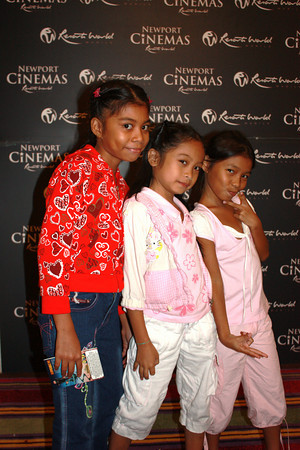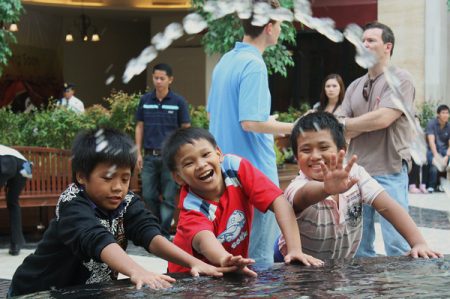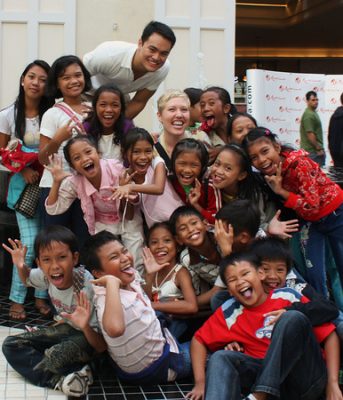 For the full gallery of photos, mosey on over to SMUGMUG to see more smiling kids.  Thanks again to Selina for making this day possible for the kids.  They (and I) had a blast!