After passing a cold back and forth for the first part of October, Nick and I are finally starting to get our energy back.  We managed to come up with a fun-filled weekend to get us back into the swing of "normal" life.  Here are a few of the highlights:
The Art Sale
We took in an art show on Friday night.  I was hoping it was going to be like the MCAD student art sale that happens each year in MN in which everyday folks have a chance to buy inexpensive works of art by budding artists that could be famous someday.  I was really hoping that I'd discover an up-and-coming Filipino artist that we could feature in our home.  No such luck.  Beautiful works of art, but already discovered and quite spendy (especially by Filipino standards)!
Side Note: It just so happens that the Minneapolis College of Art and Design (MCAD) is having their next art sale on November 20th and 21st!  Will someone please go for me??  Pretty please?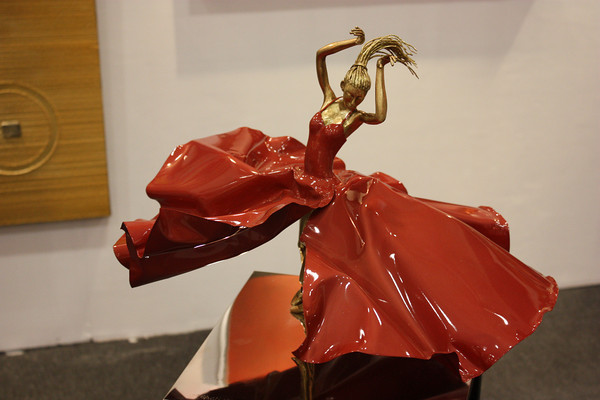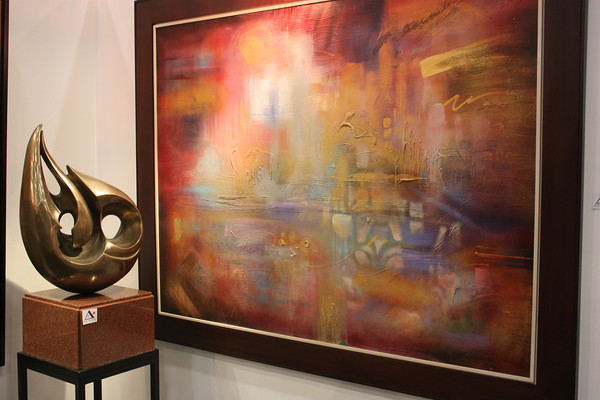 The Embassy Welcome Party
The big Embassy Welcome Party also took place this weekend, officially ushering in  the 60+ new families that arrived at post this summer.  It was very geared towards the kids (pool time, dancers, a Filipino Feast, etc.)  The highlight of the night for me was getting my picture taken next to a Jeepney, the most popular form of public transportation in the Philippines!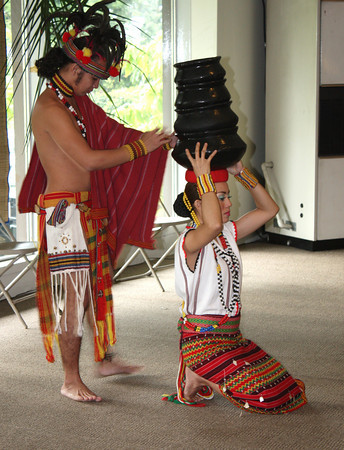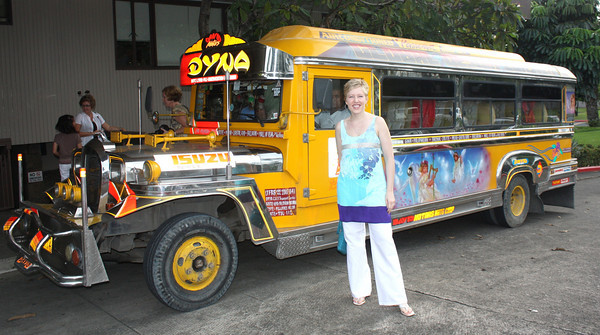 Julie and Julia
Nick was in a giving mood Saturday night and offered to join me for the Filipino debut of Julie and Julia.  I've been patiently waiting a month for this film to get here and it did not disappoint!  I was incredibly struck by the parallels between mine and Julia's lives.  I had no idea she was a diplomat's wife who discovered her passion while looking for something to fill up her time overseas!  Very cool indeed.  She may very well be my newest inspiration!
Badminton
Sunday is usually a quiet day for us but we spiced it up a bit by accepting an offer to join friends for a morning game of Badminton.  I should start by saying that I haven't played since the Badminton unit in 9th grade gym class.  That being said, the skills came back fairly easily and I wasn't half bad at it (unlike most sports I try my hand at).  Nick was quite taken with it too and we may have just found our new joint hobby!  Next time we will definitely try an air-conditioned court though – we sweated through all our layers!