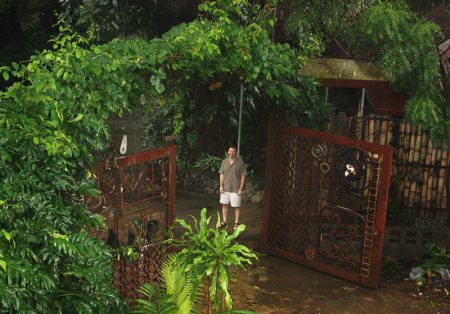 On Saturday Nick and I were graciously invited to join a group of Filipinos who were traveling 2 hours North to Pampanga to experience the food, churches and handicrafts of that region.  It was one of the most ambitious agendas I've ever seen (it put my itineraries to shame, honestly) and I could tell Nick was reeling just thinking about it.  We set out at 5:00 AM so that we could be at our first stop, Prado Farm, by 7 AM for breakfast.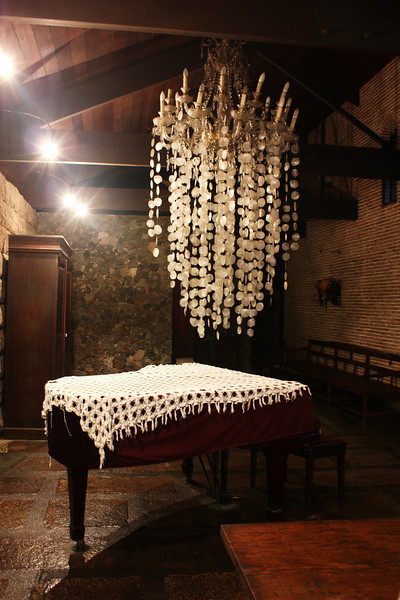 Prado Farm was around 40 years old and built in traditional Filipino style.  You could tell that each piece was very carefully selected and had a fascinating story behind it.  My camera was very, very happy here…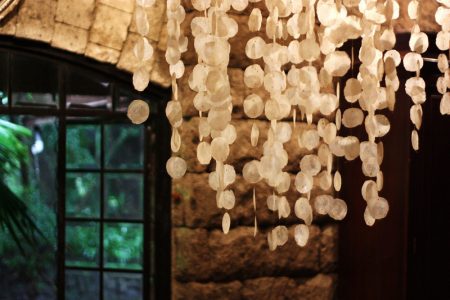 Nick and I loved the open-air, compound-style layout of the Farm.  We've seen that a few times now in the Philippines and we both think that's the style of place we'll want to build when we retire in 20 or so years (Nick's allowed to retire anytime after 2030, although we can stay around longer if we'd like).  What's appealing to us about these types of homes is the lush vegetation, the open-air layouts, the eclectic furniture and materials used, and the multitude of nooks and crannies to escape to.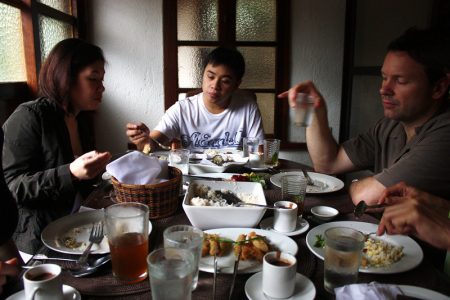 Our breakfast was traditional Filipino fare but featured all of the specialties of the Pampangan Region, which is said to be some of the best food in the country.  YUM.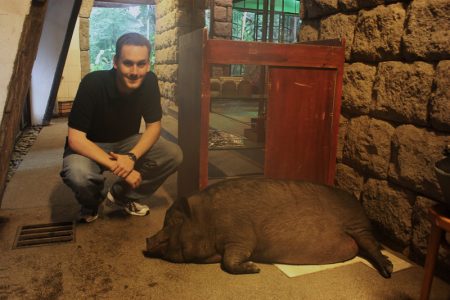 My hands-down favorite part of the farm was the 'house pig' named Pumba.  This pig had it good — he more or less lounged around all day.  He had free reign of the place, which baffled me.  Who lets a pig just wander around their house??  I was so shocked by it when I first entered the house that I inadvertently screamed!  The host was quick to assure me that he was perfectly friendly.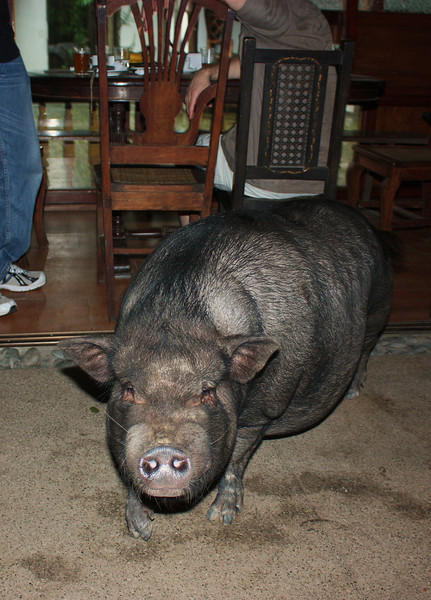 Despite lots of prodding, Pumba had no desire to get up for the majority of time we were there.  Towards the end of our meal, he eventually made his way over to collect any leftover scraps.  Yes, we fed the pig table scraps.  So bizarre!  Over time I grew to like him more and got quite a few cute shots of him.  Pretty sure I have no desire to own a house pig though…
Oh, I had to include this because of its coolness factor!  It's a monstrous gate made entirely out of old gas cans.  Just like many of the elements of Prado farm, it had a very artsy feel to it.  I absolutely loved it!  Now THAT I would like in my future home.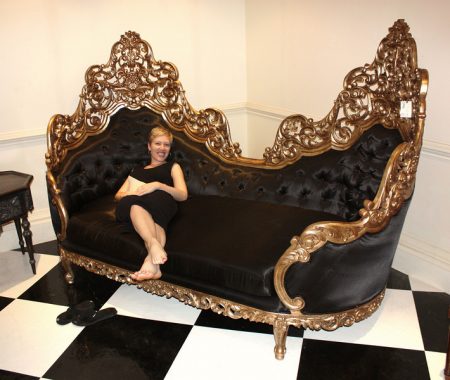 As I mentioned earlier, our day also included stops at 3 churches and local handicraft stores.  One of my favorite stops was Betis Crafts, an amazing furniture maker in the area.  All of their stuff is hand-carved.  I was blown away by how ornate the carving was.  We got to tour the showroom and factory and even take pictures on the pieces.  So beautiful!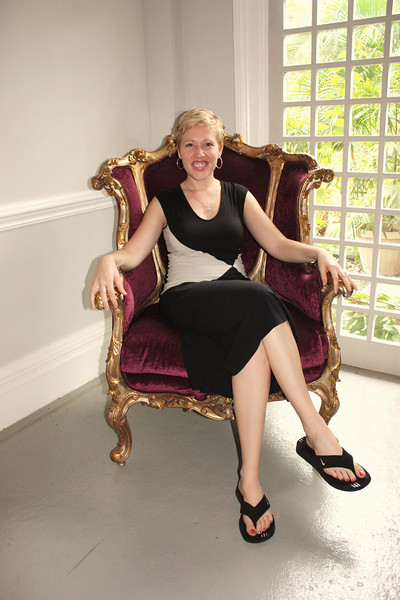 As you may have guessed, furniture this ornate is highly preferred by Middle Easterners.  In fact, the company exports 80% of what they make to the Middle East.  While I couldn't see many of the pieces working in our home, I did get quite attached to this "Queen's Chair", which I think would make a lovely piece for my office… don't you agree?
We ended up cutting out early (around 2:30) to head back to Manila and pick up our arriving guest.  By the time we got home, it had already been a 12 hour day!  The craziest part was that the remainder of the group was still planning to keep going for another 3-4 hours.  Did I mention this was an ambitious itinerary?  That being said, I'm really glad we had the chance to partake in it.  It was a very unique, memorable day.