Hello!  Welcome to Tech Tuesday, the day when I feature a fun new product, app or online tool that has the potential to simplify (or perhaps even radically improve) your life.  I wanted to start with a bang, so I'm kicking things off with the online tool that has revolutionized my life in the last year.  Introducing . . . . .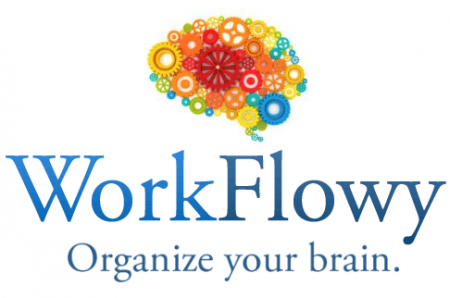 At it's core, Workflowy is a outlining tool.  But that classification does it no justice, because it is SOOOO much more fluid than your standard outlining tool.  Essentially, it is a single giant list that can be broken into many sub-items and each of those sub-items can have it's own nested list.  The breakdowns are ENDLESS people!  Can you tell I'm an organizational junkie?  This thing made me drool the first time I saw it…
What I love most is that it allows you to quickly navigate large amounts of data and zoom in on the sub-lists that you want to work with at that moment.  It's hard to explain in words, so how about a visual example:
The applications for this tool are many.  I personally use it as a to-do list to organize both my business and personal life.  It could also be used for writing purposes to generate outlines.  Mind-mapping is another use that comes to mind.  I'm curious, how might you put this to use in your life?  Do tell me what you think of it!